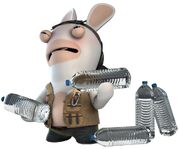 Rabbids Preppers is another rabbids promotional viral video series released in 2012. It is not promoting any recent rabbids game but is a satirical parody of the Mayan prediction of the end of the world. A Rabbid is locked inside a safe metal room in which he has stored all kinds of material he needs to 'survive the apocalypse. He also has a large digital clock counting down to December 21st ,2012. He also has a checklist of necessary things he is missing such as water, gas and electricity.
A week after the supposed apocalypse, another video was released titled
Rabbids Preppers-the end of the world did not happen
, showing the rabbid still inside the room waiting for something to happen, but the rabbid looks wasted, tired, annoyed, and bored.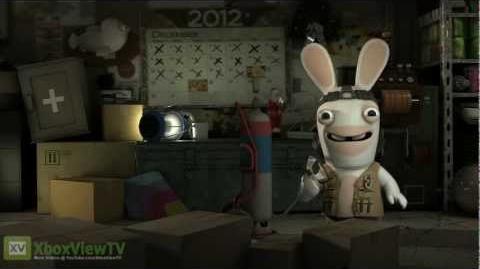 Ad blocker interference detected!
Wikia is a free-to-use site that makes money from advertising. We have a modified experience for viewers using ad blockers

Wikia is not accessible if you've made further modifications. Remove the custom ad blocker rule(s) and the page will load as expected.