The Rabbids Logo first appeared in Rabbids Go Home
It was later changed to
Raving Rabbids
in Raving Rabbids Travel in Time and was planned to be used this way in Rabbids Alive And kicking entitled Raving Rabbids Alive And kicking. The Rabbids logo has been used now in all of the rabbids games starting from rabbids go home.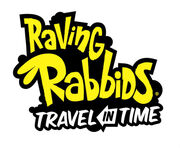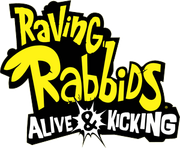 Ad blocker interference detected!
Wikia is a free-to-use site that makes money from advertising. We have a modified experience for viewers using ad blockers

Wikia is not accessible if you've made further modifications. Remove the custom ad blocker rule(s) and the page will load as expected.