OPMERKING: Dit artikel gaat Sobre de Facebook-spel. Je kan op zoek naar de Rabbids Invasion, de tv-show de Boek de Reuniones cómico naam dezelfde
Rabbids Invasion is an online social city building game. It can only be playable for those who have created an account on facebook.
. This game is not a sequel to any of the other rabbids games. It consists of a large city which you have to invade with the help of the rabbids. You can quickly invade the buildings by clicking on them once or twice until a rabbid yells:
BWAAAAAHHH
. The game spoofs other famous facebook games. The rabbids' 2d cartoon style in this game srongly resemble the
cartoon rabbids
first seen on
Rayman Raving Rabbids Tv Party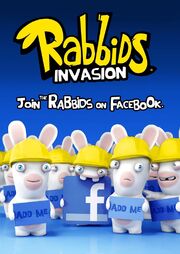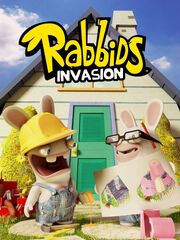 .
The game  officially closed on february 13,2013 and can no longer be played.
Ad blocker interference detected!
Wikia is a free-to-use site that makes money from advertising. We have a modified experience for viewers using ad blockers

Wikia is not accessible if you've made further modifications. Remove the custom ad blocker rule(s) and the page will load as expected.