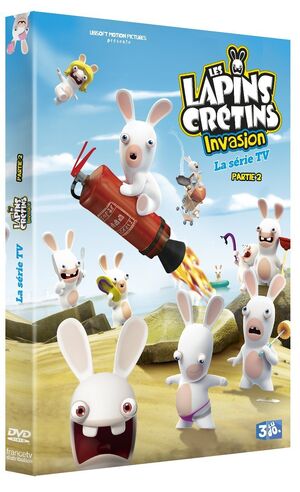 Rabbids Invasion Part 2 ( The Lapins Cretins Invasion Partie 2) is the second official DVD release for Rabbids Invasion. Is is currently only sold in France. It was released in 2014. The cover of the limited edition of the DVD contains an interactive button which will emit the Rabbids' scream if pressed.
TBA
Ad blocker interference detected!
Wikia is a free-to-use site that makes money from advertising. We have a modified experience for viewers using ad blockers

Wikia is not accessible if you've made further modifications. Remove the custom ad blocker rule(s) and the page will load as expected.