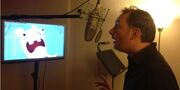 Damien Laquet is a French voice actor who works at Ubisoft. He is known to work in Ubisoft Motion Pictures and is responsible for providing the voice of the Rabbids in Rabbids Invasion as well as the futuroscope attraction and possibly the upcoming Rabbids (Thearical film).
Damien Laquet : www.damienlaquet.com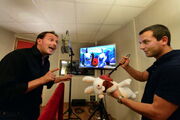 Ad blocker interference detected!
Wikia is a free-to-use site that makes money from advertising. We have a modified experience for viewers using ad blockers

Wikia is not accessible if you've made further modifications. Remove the custom ad blocker rule(s) and the page will load as expected.